Show you our Ninja way. Believe it!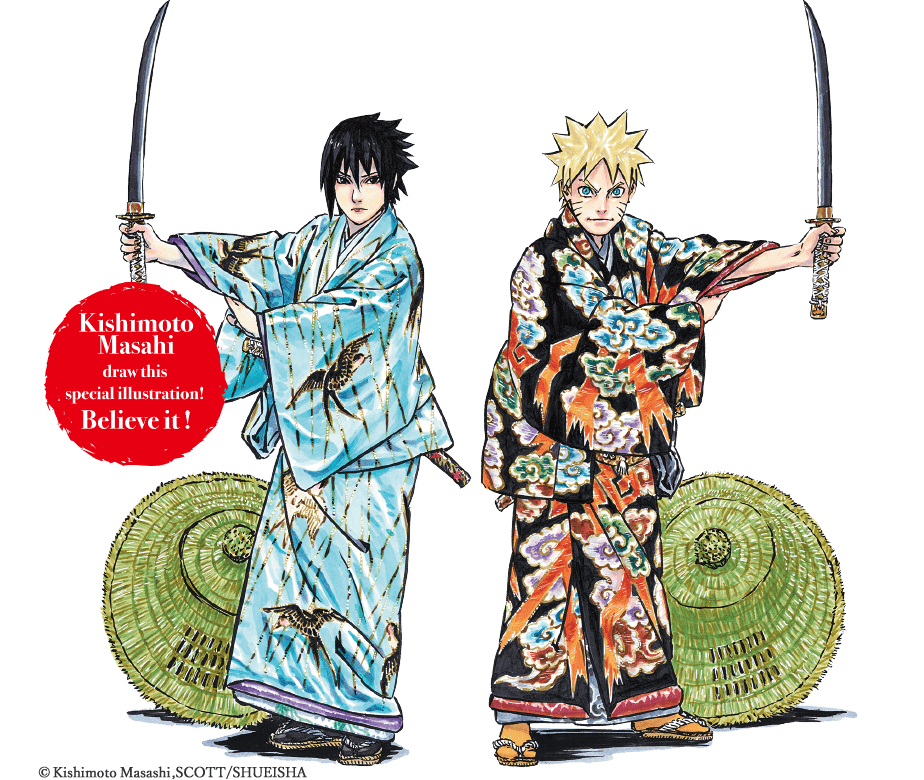 Introduction
'NARUTO' is a 'battle action' story which describes the growth of the adolescent Ninja, Uzumaki Naruto. Known as one of Japan's best manga series, it is loved by people both at home in Japan and abroad. The number of copies printed in Japan has reached over 153 million, with 97 million copies printed overseas. The series is now distributed in over 46 countries and regions around the world.
The kabuki adaptation of 'NARUTO' is not only a 'battle action' story, but also one about the friendship between Uzumaki Naruto and Uchiha Sasuke, The Naruto's rival.
It also focuses on the affection of Naruto's parents.
The young Kabuki stars, Bandō Minosuke and Nakamura Hayato will play a third time roles of Uzumaki Naruto and Uchiha Sasuke. And Nakamura Baigyoku will make his appearance as Uchiha Madara their powerful earth-shaking enemy!
Based on the script and direction by G2, this will be a modern Kabuki experience with a brand-new sensation! Music is provided by the 'WAGAKKI BAND'! The closing song for A New Kabuki Production 'Naruto', 'Hikari no Nakade' is provided by the 'WAGAKKI BAND', a band which uniquely fuses traditional Japanese musical instruments with rock music.
Please look forward to seeing this new and unexpected combination created by the world of 'NARUTO'!
You could be enjoy Kabuki performance that up graded with incorporating the unique production of MISONOZA theatre.
Story
Naruto is an unsuccessful Ninja. He barely graduated from the Ninja Academy, thereafter join the Ninja task unit leading by Hatake Kakashi with Sasuke and Haruno Sakura. Naruto compete with Sasuke, but gradually has friendship. The rival Sasuke had a gloomy past in which the entire family was murdered by his brother, Uchiha Itachi.
Naruto and his unit face various trials and grown up after fighting with Orochimaru, collaborating with Jiraiya and Tsunade.
The battle of Naruto and his fellows now begins, to defeat Uchiha Madara, a powerful earth-shaking enemy.
About Kabuki
Kabuki is a recognized internationally as one of Japan's great performing arts. It is has a too-years history 400 years.There are many remarkble features of Kabuki,elaborately designed costumes, exaggerated make-up, wigs and special acting techniques and so on.